Are you working on an NIH fellowship application (specifically the April 8th deadline)? Join F-Troop, the grant writing workshop. 
F-Troop is a hands-on writing workshop that targets pre- and postdoctoral trainees who are preparing an application for a fellowship award (e.g., F30, F31, or F32). Equivalent fellowship applications to other funding agencies are also encompassed by this program.
Wednesdays
Starts January 20, 2021
Location: Virtual
5:00 pm – 7:00 pm
Questions
Contact Laura Moreno via email or at 210-567-0397,
in the Office of Postdoctoral Affairs with questions.
**You MUST register, at the latest, 24 hours in advance for events. You will receive confirmation of registration and a calendar invite with details to enable access to the sessions.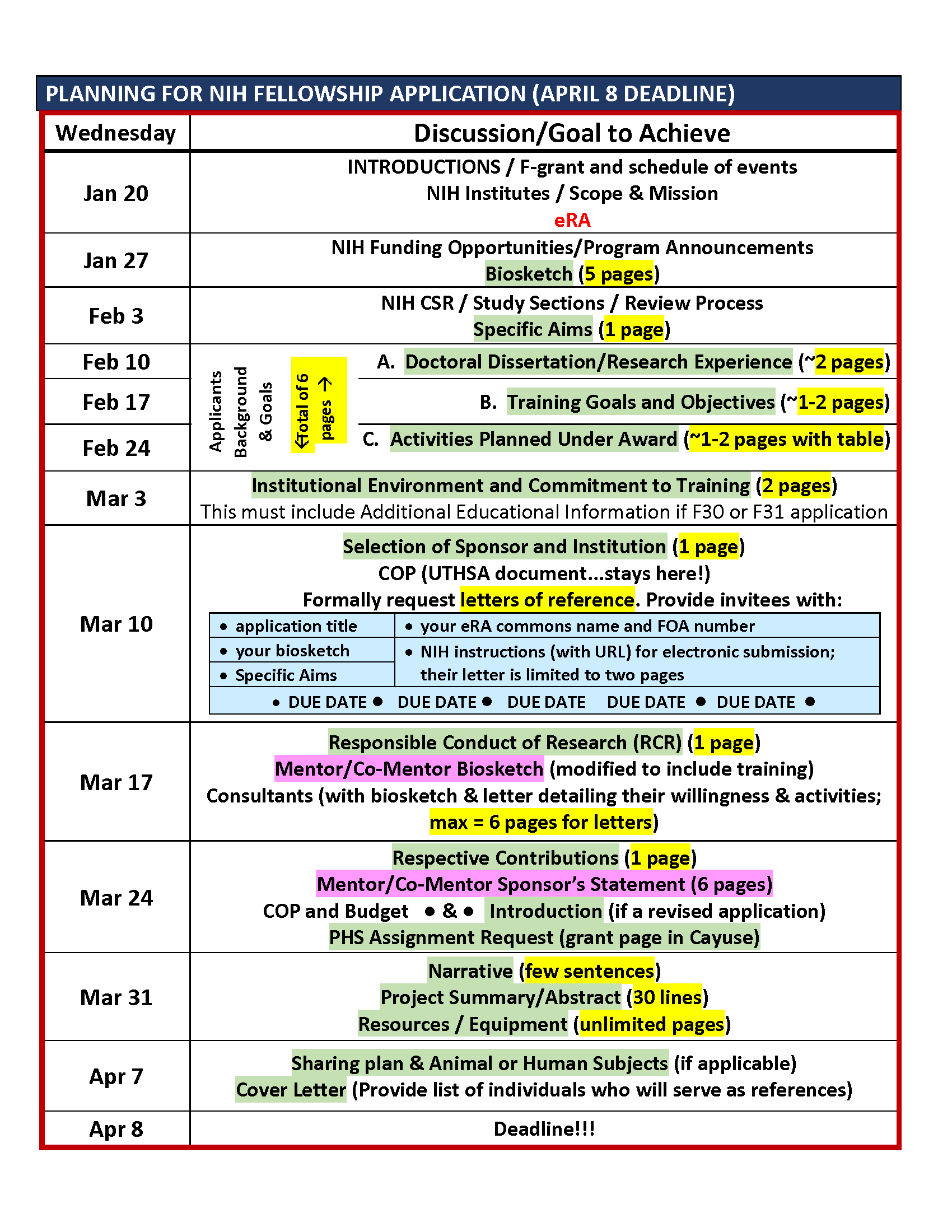 Social Share